1
0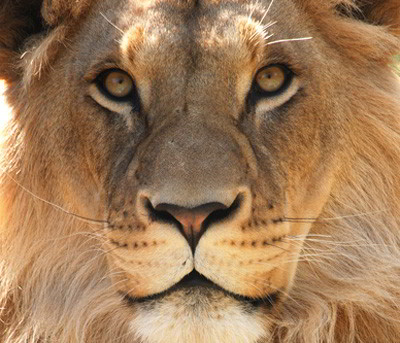 सीहो व सद्देण न संतसेज्जा
Be fearless as a lion; fear not the words
How fearless is the lion! He is not afraid of the elephant's trumpet. Though, his body is much smaller than the elephant, still, his bravery, his courage awakens praiseworthy fearlessness in him which makes him careless about the trumpet also. Similarly, brave men also are not afraid of opponent's challenge; those who fear, they are not brave; they are cowards.
Continue reading "As fearless as a Lion" »

Sorry, this entry is only available in हिंदी.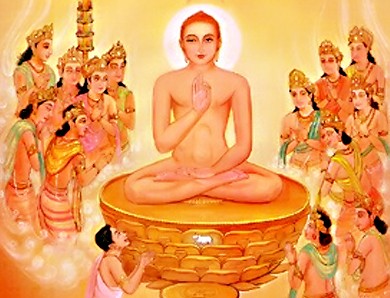 Yaḥ sanstutaḥ sakala-vāṅmaya-tattvabōdhā-
Dudbhūta-bud'dhi paṭubhiḥ suralōka-nāthaiḥ |
Stōtrairjagat tritaya-citta-harairudārai-
Stōṣyē kilāhamapi taṁ prathamaṁ jinēndram ||2||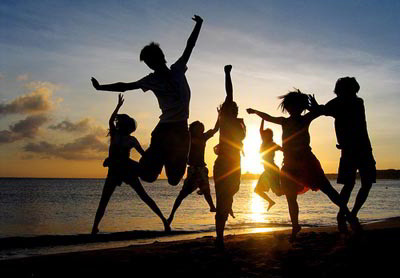 सव्वेसिं जीवियं पियं, नाइवाएज्ज कंचणं
All love life, no one wants to die
Who is the one, who does not want to live? Everyone loves his own life. How valuable is human life is known when he is asked to choose in between the two choices – at one place his death is kept along with millions of gold coins and on the other side his life is kept along with little money. Surely, kicking aside the millions he will choose life only with little money.
Continue reading "Do not commit violence" »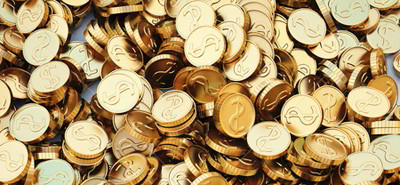 सन्तोसिणो नो पकरेंति पावं
Contented do not commit sins
Greed is the root of sins. The more he earns, the more he is inclined to commit sins; because his greed grows in proportion to his profits, which prompts him to adopt wrong and unjust means.
Continue reading "Contented do not commit sins" »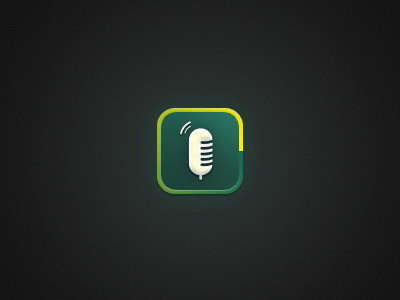 करणसच्चे वट्टमाणे जीवे
जहावाई तहाकारी या वि भवइ
An ideal man does as he says
The one who does not commit sins himself; neither has them done through others, nor approve of them, he is an ideal man. Such a gentleman's behavior is pure and true. There is identity of purpose in his action of mind, speech and body.
Continue reading "One who does whatever he says" »

Technology without Humanity is insanity.
Unknown

Sorry, this entry is only available in हिंदी.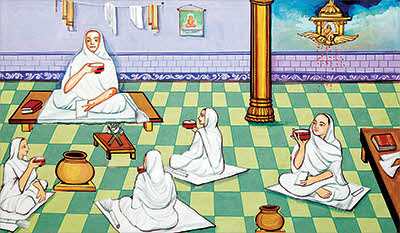 Rajja Sadhvi drunk unboiled water
Rajja Sadhvi was affected by leprosy. One of the sadhviji asked her, "How did this disease infect you?" She replied, "I am infected due to the heat caused by drinking boiled water." She consealed the fact that her illness was due to her past sins. Continue reading "The Withered Flowers who didn't Confess" »