1
0

It's impossible to be massively creative if you can't stand being alone with yourself. Solitude introduces you to your genius.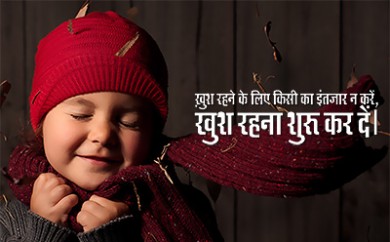 खुश रहने के लिए किसी का इंतज़ार न करें, खुश रहना शुरू कर दें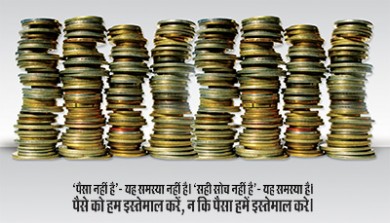 'पैसा नहीं है' – यह समस्या नहीं है,
'सही सोच नहीं है' – यह समस्या है
पैसे को हम इस्तमाल करें,
न कि पैसा हमें इस्तेमाल करे



Once Emperor Akbar was looking towards the main road from the balcony of his royal palace in Fatehpur Sikri. Meanwhile he saw a huge procession passing by, wherein at the centre a Jain laywoman (shravika) named Champa sat in splendour and attired in expensive clothes. On inquiry, the emperor came to know that the shravika had undertaken fast for 6 months during which she had taken only boiled water from sun-rise to sun-set and no other food. The Emperor was greatly surprised and on asking the shravika he came to know that it was possible because of the blessings of religious saint like Guru Hirvijaysuri. Continue reading "Shri Hirvijaysuri" »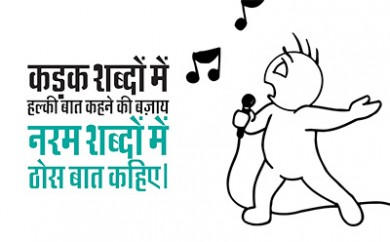 कड़क शब्दों में हलकी बात कहने की बज़ाय नरम शब्दों में ठोस बात कहिये

Śrī Neminath Jina Stavan
Rāga: Śyāma tērī bansī…
Śāmaḷīyō tyāgīnē huṁ tō rāgī,
Sanyama śuṁ raḍha manē lāgīrē lāgī hō vhālā…
Ō.. Vhālā rē mārā nēma nagīnā nirāgī,
Vhālā rē mārā sundara śyāma saubhāgī
Sanyama līyē hu'ā rē vaḍabhāgī.
…Sanyama.1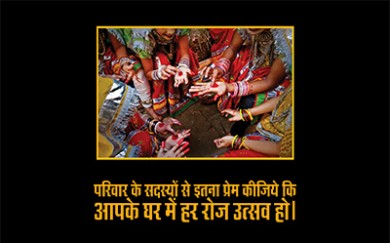 परिवार के सदस्यों से इतना प्रेम कीजिये कि आपके घर में हर रोज उत्सव हो