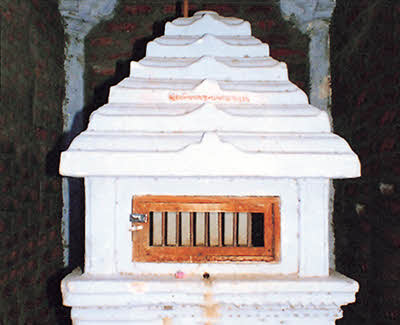 During the pilgrimage of shatrunjaya we come across the foot prints of Lord Ajitnath. Instead of going straight through the stone steps reaching Babu Temple, let us step a little right on the stone steps going hillside up.
Here on the left side and in the middle of two stone steps you find a little dehari. In it we see Lord Ajitnath's marble foot prints, You should say 'Namo-Jinanam'.
Lord Ajitnath stayed here for Chaturmasa i.e. four months stay and his10 thousand saints here achieved salvation.
This Article is taken from