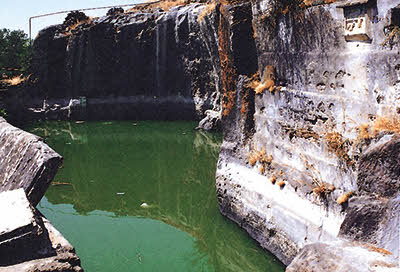 This place itself is a history book with its every page a golden leaf.
King Mahipal was diseased with leprosy. Taking bath in this water reservoir his leprosy was cured and it disappeared as if in thin air.
King Chandra was made cuckoo by Mother Virmati, through, malpractice-mantras, The cuckoo made king jumped here in the miraculous water and a miracle happened as the knot broke. The king's form restored. He gained here salvation after taking Diksha.
The cuckoo is carved in stone and placed in this kunda.
Just near it are Bhim Kund, Brahma Kund and Ishwar Kund.
Nowadays, the water supply for the purpose of bathing comes from these kunds.
This Article is taken from