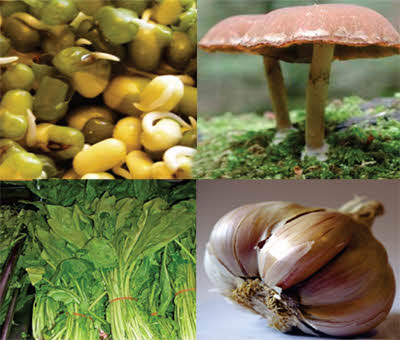 जीवा मुत्ता संसारिणो य, तस थावरा य संसारी|
पुढवी जल जलण वाउ, वणस्सई थावरा नेया||
In this stanza, the fifth and final type of sthavara jiva i.e. vanaspatikaya jiva are defined and explained.
VANASPATIKAYA : Vanaspatikaya jiva are living beings that have vegetable or flora as their own bodies, also known as vegetal bodies.
Now vanaspatikaya are classified into two groups as stated in the Jain scriptures:
i. Sadharana vanaspatikaya
ii. Pratyeka vanaspatikaya
Sadharana vanaspatikaya means infinite souls sharing a common single body, wherein infinite living beings are integrated in one single body, also known as anantakaya.
This Article is taken from